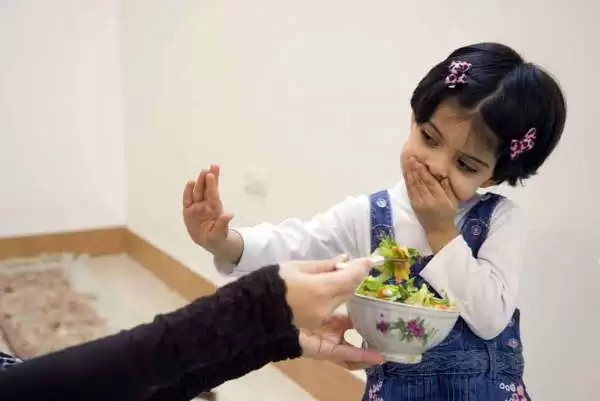 Caption: No salad for me! Image: CC BY-SA 4.0--Mostafameraji
Celiac.com 07/14/2020 - Nutrient deficiencies are common in people with celiac disease, and closely tied to many of its physical expressions. Even though these deficiencies are potentially important, researchers don't really have much good information on their pattern and frequency in celiac patients, or on their potential usefulness at the time of diagnosis and during follow-up. 
A team of researchers recently set out to develop an overview of nutrient deficiencies in children and adults with celiac disease, both upon diagnosis and after treatment with a gluten-free diet. They also sought to better understand the potential role of nutritional deficiencies in the development of celiac disease.
---
Celiac.com Sponsor (A12):


---
---
Celiac.com Sponsor (A12-m):


---
The research team included Johanna M. Kreutz, Marlou P. M. Adriaanse, Elisabeth M. C. van der Ploeg, and Anita C. E. Vreugdenhil. They are variously affiliated with the Department of Dietetics; and the Department of Paediatrics and NUTRIM School of Nutrition and Translational Research in Metabolism at Maastricht University Medical Centre in Maastricht, The Netherlands. 

To compile their overview, the team conducted searches on Medline, Pubmed and Embase up to January 2019. 

Even with high variability in the reported deficiencies, the team observed that nutrient deficiencies are common in children and adults with celiac disease, both at diagnosis and during gluten-free diet treatment. 

Nutrient deficiencies can arise from poor diet, and/or reduced absorption due to intestinal damage. Most deficiencies can be reversed by long-term gluten-free diet and/or supplemental nutrients. However, some nutritional deficiencies are more stubborn, and some may get worse with a gluten-free diet. 

The team's results highlight a lack of good evidence on the benefits of nutritional supplements in celiac management, which invites further study.

Do you or a loved one take nutritional supplements to help support your celiac disease treatment? If so, please share your thoughts below.

Read more in Nutrients. 2020 Feb; 12(2): 500