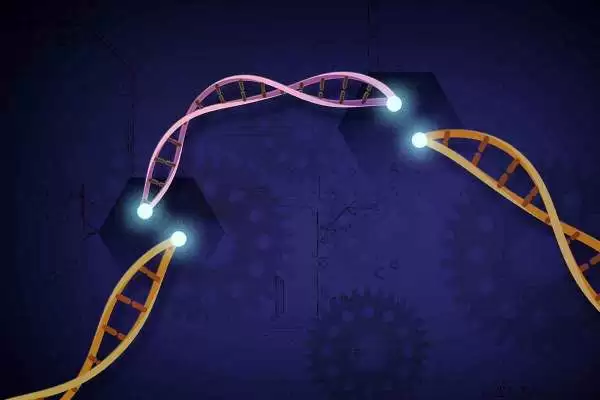 Caption: Image: CC BY 2.0--National Institutes of Health (NIH)
Celiac.com 02/10/2021 - Wheat, peanuts, milk, eggs, tree nuts, fish, crustacean shellfish and soy account for 90 percent of food allergies in the U.S. Imagine if we could just remove the offending allergens from our food. What would that even look like?
Armed with the list of offending foods, researchers are using electrophoresis, CRISPR and both traditional and engineered breeding techniques to develop less allergenic varieties of the offending foods. Successfully breeding low allergen varieties could lead to hypo-allergenic varieties in the future.
---
Celiac.com Sponsor (A12):


---
---
Celiac.com Sponsor (A12-m):


---
Researchers are currently focused mainly on developing less allergenic varieties of wheat and peanuts, says Sachin Rustgi, a member of the Crop Science Society of America, which studies how breeding can be used to develop less allergenic varieties of these foods. 

One of the challenges to producing less allergenic varieties is that the culprit in most food allergies is not a single actor, but a group, a conspiracy of allergens, as it were. 

Gluten contains many potentially offending proteins, while peanuts contain 16 different proteins recognized as allergens.

The cells that trigger the production of these proteins are contained within different genes, so effectively neutralizing that production signal means figuring out how to disrupt different parts of wheat and peanut DNA.

"When we started this research, a major question was whether it would even be possible to work on a characteristic controlled by so many genes," says Rustgi.
Gene Editing Targets Many Genes
But recent improvements in CRISPR gene-editing technology allow researchers to target many genes at once, and the approach has shown early promise. 
Rustgi has already managed to create a new wheat strain that is safe for people with celiac disease. The new wheat strain relies on two enzymes spliced into the DNA: one from barley that attacks gluten; and another from the bacterium Flavobacterium meningosepticum.
Lower Allergens Via Cross Breeding
Now, Rustgi and his team are testing wheat and peanut varieties to find those that are naturally less allergenic than others. They are hoping to cross-breed these low-allergenic with crop varieties that have desirable traits, such as high yields or pest resistance.
"Disrupting the gluten genes in wheat could yield wheat with significantly lower levels of gluten. A similar approach would work in peanuts," says Rustgi.
Targeting One Gene
A third approach targets gluten regulation in wheat cells. Research has shown that just one cell functions as the "master regulator" for many gluten genes. Think of it as the key that starts the gene engines. By disrupting the master regulator, researchers hope to reduce amounts of gluten the wheat produces.
Figuring out ways to reduce allergen levels in these eight foods can potentially render them safe to consume for people with food allergies. Certainly, safe hypo-allergenic wheat would be a major step forward for millions of people with celiac disease. Making similar progress with peanuts and potentially with other allergens would be a game changer for people with food allergies. 
Read more at: laboratoryequipment.com