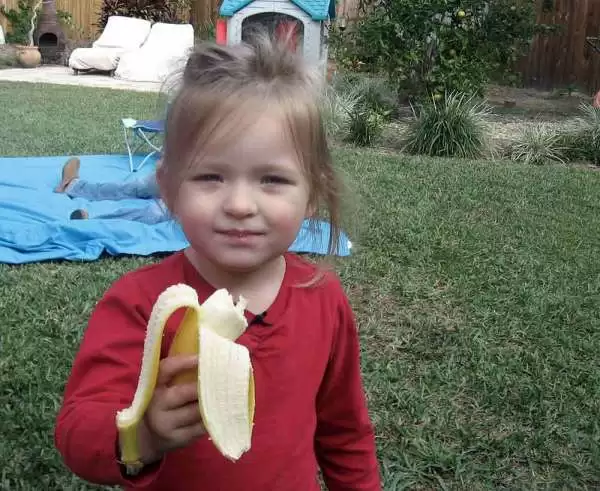 Caption: Image: CC--GoonSquadSarah
Celiac.com 03/27/2019 - For several decades starting in the 1920s, bananas came to be seen as a miracle food. Bananas were thought by many doctors to possess tremendous healing properties, and came to play a role in numerous health and dietary treatments. The banana diet even became a treatment for celiac disease. In 1924, Dr. Sidney Haas began to advocate the benefits of a the high-calorie, banana-based diet that excluded starches, but included bananas, milk, cottage cheese, meat and vegetables.
The diet was initially so effective in celiac disease patients that it was adopted by numerous doctors, and endorsed in the 1930s by the University of Maryland, according to pediatric gastroenterologist Alessio Fasano, chair of pediatrics at Harvard Medical School, and a specialist in celiac disease.
---
Celiac.com Sponsor (A12):


---
---
Celiac.com Sponsor (A12-m):


---
Doctors told mothers to feed bananas to their infants starting at 4 weeks. And for a long time, the banana diet seemed to help people "recover" from celiac disease. However, Dr. Haas and his colleagues were wrong about the curative powers of bananas, and that seemingly honest mistake had long-term consequences for numerous patients with celiac disease.

For all its benefits in helping celiac patients to avoid wheat, their bodies never became tolerant to the gluten proteins that trigger celiac disease. So, when they re-introduced wheat into their diets, as many did, assuming they were cured, they suffered the common physical consequences of untreated celiac disease.

One such patient was Lindy Redmond, whose celiac disease was "cured" with the banana diet as a child. "All my life I have told doctors I had celiac as a child," says Lindy Redmond, "and that I grew out of it. And all my life I have eaten wheat." Thinking she was cured, but suffering years of symptoms, Redmond, at 66 years old, finally underwent a gluten-antibody test and and received an intestinal biopsy.

"My intestine was very damaged," she reports. "My doctor said she didn't know if it would ever recover." It was then that Redmond wondered about the possible connection between lifelong, untreated celiac disease and her two miscarriages, frequent bouts of colds and bronchitis, and interminable constipation. Now 74 and off gluten, Redmond says the colds and constipation are gone.

The banana diet remained a common treatment for celiac disease until the early 1950s, when Dutch pediatrician, Willem Karel Dicke, and his colleagues identified gluten as the trigger for celiac disease, that bananas were finally discredited as a celiac disease treatment, and the gluten-free diet was born.

Most doctors quickly acknowledged the contribution made by Dr. Dicke and his colleagues. However, Haas continued to speak out against the gluten-free diet and went on promoting his banana-based cure, claiming that only the banana diet could achieve "a cure which is permanent." This conclusion was, of course, simply wrong.

Eventually, the European medical community adopted Dicke's gluten-free diet treatment, but in the United States, at least partly due to these erroneous medical beliefs, celiac disease remained under-diagnosed, and many patients suffered needlessly.

Read more at NPR.org